fWo Wrestling Home > News Directory > News Article: Wrestling Fan Remains in Critical Condition...
Wrestling Fan Remains in Critical Condition...
November 07, 2002
Associated Press
Melissa Tudor, 13, still in coma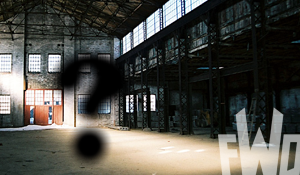 For the AP News Wire:
Professional Wrestling is supposed to be about entertainment. While some proclaim it is too lewd or violent to be shown on television, the show is not supposed to harm anyone.
Sometimes, misfortune occurs, however. Such was the case Wednesday night in San Jose, California when a local girl, thirteen-year-old Melissa Tudor, was inadvertantly struck in the face with a shovel while attending Wednesday Warfare, a weekly show put on by the Fans Wrestling Organization (fWo).
Unconscious and bleeding profusely before paramedics reached her, Tudor has yet to regain consciousness and remains in the intensive care unit at San Jose General Hospital where she is on full life support. Doctors say she suffered a fractured orbital, severe cranial hemorrhaging and possibly brain damage.
"We won't risk a CAT scan until she comes out of the coma...IF she comes out of her coma," Neurologist Isaac Chapman noted.
Few are giving Melissa a chance to survive.
When approached for comment, Jack Lundin, the wrestler holding the shovel when it struck Tudor's face responded with a string of profanity not fit for print.
The fWo has declined comment.