fWo Wrestling Home > News Directory > News Article: Cult Icon To Appear on Warfare?
Cult Icon To Appear on Warfare?
November 10, 2002
Geoff Green
Superstar rumored to be coming back...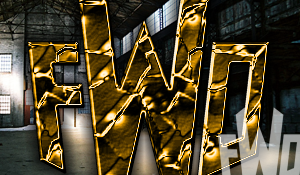 The rumors are swirling that Jon Crisp, and his bodyguard Chris Tyson, will be coming back to the fWo. Rumor has it that Crisp, who spent the summer traveling to other organizations--most namely Action!, the Asylum fighting organization, and 21st Century Wrestling, where he is under contract--has a bone to pick with the company, including a possible lawsuit for damages incurred on his career, including libel and defamation.
While nobody in the Crisp camp has spoken out on whether or not the Cult Icon will actually go through with a lawsuit, there are many who think Crisp has a lot of unfinished business in the company.
The so-called "dirt sheets" were reporting that Crisp was due for a major push, beginning with the Internet Title, when the company closed in July. According to those close to Crisp, that was the final straw in a long series of unfortunate coincidences during his tenure in the fans Wrestling organization.
In mid-July, Chris Universal was forced to place a restraining order on Crisp, whose real name is Jon Gibson. The order stated that Crisp was "showing up everywhere, stalking (Universal), claiming that (Universal) owed him his life", among other things.
More on this story as it develops.