fWo Wrestling Home > News Directory > News Article: Survivor II Participant Interviewed
Survivor II Participant Interviewed
December 10, 2002
Geoff Green
Runner-Up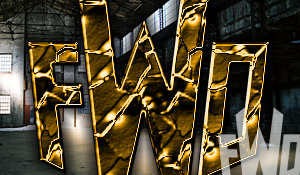 In an exclusive interview with 411Wrestling.Com, the man known as "Martyr" made several comments about the fWo, Brand Frontier, and his tenure in Survivor II.
Eugene Marder, best known as the runner-up to Brand Frontier, is one of the few Survivor participants who has not yet joined the ranks of the fWo. Since the contest, he has not been seen elsewhere. Throughout the interview, Martyr's bitterness is evident.
On fWo as a whole: "It's doing pretty well for itself. Seems like Beaven's scam of good owner-bad owner has worked and the fans are liking it again. Good for them."
On the fWo roster: "They've got some pretty talented individuals. Shame they're mainly using the has-beens who can't wrestle for shit. Not to mention some people- champions, even- that don't belong in a wrestling promotion."
On Brand Frontier: "Best of luck to that guy. Sandra Peake's news report about Brandon's alleged affair makes him look a little less righteous, doesn't it? I told him he was being too naive. Fighting the good fight is for those who never want to get anywhere. Just ask our friend Amy. What better way to get ahead than by giving some?"
On Survivor II: "It was fun while it lasted, but as soon as I found out just what a crooked operation it was, I got pretty disenchanted. I'm contractually obliged not to divulge any details, but I'm sure you've noticed that the influx of talent from Survivor II with the exclusion of a few individuals is pretty suspicious."
The rest of the interview can be found on the 411Wrestling.Com website.
-Eugene