Injuries out of fWo Twilight amount to serious damage to roster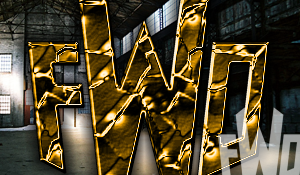 fWo Twilight had more than its share of injuries, with several members of the roster requiring medical care following the event.
* Ric Chronos suffered a minor concussion following his match with Brand Frontier, along with several lacerations on the scalp and face. Chronos should be cleared for house shows for the weekend.
* Brand Frontier suffered a brusied rib and will require additional x-rays to determine full damage. Brand Frontier is currently unknown for availability at fWo Countdown.
* Fallen suffered a punctured lung and had to be rushed to a local hospital following his involvement in the Chronos/Frontier match. Fallen's future in the ring is currently unknown.
* Eron suffered more damage to his right leg, and although requested to have it checked in the hospital, decided to stay for the remainer of the show. Eron did agree however to go see a specialist at the start of 2003. Eron will be performing in a wrestling capacity at the Countdowns.
* Borst is said to have suffered very serious injuries his right hand following his Fuckhead attempt using a monitor. The full extent of the injuries are yet to be determined. However, fWo representatives are very worried about state of his injuries and the risk of infection, with Borst refusing medical treatment and opting to wrap his hand in a old rag.
* Lance Knight suffered a minor re-aggravation of a neck injury that occurred in a non-wrestling accident in August. While the initial injury, sustained when a piece of pipe flew off of a conveyor belt and connected with Knight's neck, was nearly serious enough to require surgery, Knight is expected to be in action at all three Countdown shows after a week of rest and ice. He will, however, be consulting a specialist at the fWo's request.
* Jack Lundin suffered a severe neck injury following a superbuster from Downfall. The move resulted in temporary paralysis, but Lundin refused medical attention. His return is uncertain.
* Kellen Kinkade left Twilight relatively unscathed, a few stitches in his lip and a bloodied nose mean that he won't miss any airtime, however, Kellen Kinkade's missing left eye could still be a major issue.
* Crusader suffered more serious injuries, including stitches in an eight inch gash on his face and several to close lacerations in his back, which will also require a scan following what were described as "spasms", as result he will be off television until more can be learnt about his condition.
* The Magi was immediately rushed to a nearby emergency room and treated for a wide assortment of injuries including a grade III concussion, 3 cracked ribs, strained sternum cartilage, a laceration on his forehead and a large gash near his right temple (each requiring several stitches), severe bruises to both his knees, and a sprained wrist. There were also reports of minor injuries to his neck and spinal cord. While a timetable has not officially been set for his return, The Magi is not expected to be able to compete at the upcoming Countdown events.
More information as it comes available...