fWo Wrestling Home > News Directory > News Article: Break In At Hotel Before Countdown 3
Break In At Hotel Before Countdown 3
January 05, 2003
fWo Insider
Why did Rush no show?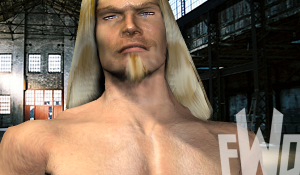 Well after numerous photographs in local news papers the fWo is confirming that Brandon Thompson's (a.k.a. Rush)hotel room was broken into on December 28th at 1 a.m. Brandon was out at a local bar having a good time when he came back to the hotel to a room that was trashed. "DIE!" was written in a blood red color paint on the ceiling, a knife was found in the mattress, and some odd symbols covered the entire room.
fWo Superstar Eli Flair heard the commotion and went out to see what was happening. Eli ended up chasing the culprit to the outside of the hotel where he finaly escaped.
If you have any information on this crime please call 1-555-555-5555
Thank You,
fWo Insider