fWo Wrestling Home > News Directory > News Article: Triple X and... Aimz?!?
Triple X and... Aimz?!?
January 14, 2003
fWo Insider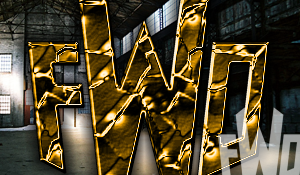 It appears that Amy "Aimz" Campbell has more than one man in her life. Recently linked to Brand Frontier, sources have spotted the two – Aimz and Triple X – spending a lot of time together as of late, whether it's conversation in the locker room, hanging with each other backstage, or apparently talking on the telephone – Stevens' phone was left on a table backstage, guess who's number was found? I'll give you one try.
Is it romance? No... my sources have said from the outside looking in, it appears as if it resembles a brother/sister relationship more than Romeo and Juliette. Besides, Aimz is in the middle of a well documented relationship with Brandon Roche – known as Brand Frontier, and as everybody should know by now, Sean is "Ivy's Bitch". I don't think either are willing to compromise what they have. When asked by one of fWo's top reporters, Aimz simply ignored and went about her way. Sean was a bit more respectful, laughing in our faces, and telling us that we had to be kidding him. Stay tuned for more on this subject.
Thank you,
fWo Insider.