fWo Wrestling Home > News Directory > News Article: GV Upset With Character Direction
GV Upset With Character Direction
January 14, 2003
fWo Insider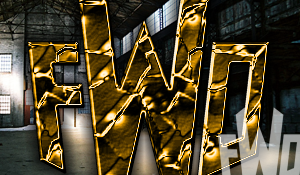 Graphic Violence has said to have been very upset with the recent direction the fWo is trying to take him in. Graphic Violence has recently dropped off the charts as far as production goes and he hasn't been on a card since his PPV match with Aimz at Countdown.
The fWo realizes that he is a key talent to have on the roster, but at the same time Graphic Violence must understand that the fWo is trying to do what is best for its fans.
Graphic Violence was scheduled to be on the show this Sunday, but after hearing what the fWo wanted him to do, he didn't show up. This is the second time in a matter of a month that he hasn't reported for a live fWo event. He has once again been fined, and pending on a meeting with fWo officials, he could possibly be suspended.
He is said to be meeting with fWo staff today at around 4pm EST. We'll keep you updated on the situation as it continues to surface.