fWo Wrestling Home > News Directory > News Article: Backstage Heat For GV
Backstage Heat For GV
January 21, 2003
fWo Insider
Asking For Too Much Too Soon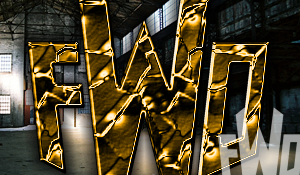 Well what seemed to be a promising turn for the better turned into yet another disappointment this past Sunday on Slaughter. After weeks of discomfort with his character direction, Steven Shadows (Graphic Violence) and the fWo finally reached an agreement to have him go into a feud with Borst, the current fWo US Champion. Writers for the fWo had Borst winning the match by pinfall, not count out.
Shadows met with the creative team before the match and was told he'd lose to Borst in the main event by receiving the "fuckhead" and ultimately taking the pinfall and lose. This was however not the case as it was caught on live television when Shadows rolled out of the ring and broke an important rule in the wrestling business, and that's not to break character.
Many feel his is treading on thin ice at this moment and his departure from the fWo may be inevitable. The overall feeling backstage is not too good. Many wrestlers were said to be very upset with the recent events that Shadows has been doing, especially the fWo veterans who feel that Shadows is still new to the fWo and is asking for too much too fast.
Eli Flair was said to particularly upset with Steven Shadows recent events and had this to say ""It doesn't seem right, pushing for so much so soon," said Eli Flair, member of the fWo roster since late 2001, "He was the same way in a match against me in the CWL, and we all know how that turned out."
The match that Flair referred to was in May of 2001, where a main event match on CWL Titans against Shadows started a riot in the arena, leading to fifty- seven injured, and nearly a dozen members of the promotion's roster brought up on charges. Critics have charged that that incident is what forced the Championship Wrestling League to fold its tents in North America and move operations completely overseas.
Members of the fWo Road Agents team were unavailable for comment.