fWo Wrestling Home > News Directory > News Article: fWo Champion Might Miss PPV
fWo Champion Might Miss PPV
January 24, 2003
Maxwell Edison
Injury concerns could keep The Magi out of Body Count.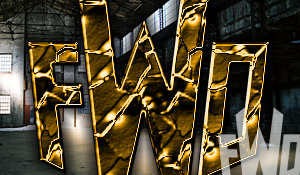 Medical concerns could prevent current fWo Hardcore Champion The Magi from competing at the promotion's upcoming Pay Per View event, Body Count.
The Magi, whose real name is Jason Avondale, sustained several injuries last Wednesday at a show in Toronto. Immediately after his scheduled match with fWo superstar Martyr, Avondale was rushed to Mount Sinai Hospital and treated for a concussion and several cuts.
Avondale also suffered what looks to be serious damage to his ribs, aggravating an injury first sustained less than a month ago.
At press time fWo officials were unsure whether or not the hardcore champion would receive clearance to defend his title in a scheduled "I Quit Match" with Martyr this Monday.
"We'll just have to wait and see," one official said. "These things are tricky. Jason is a competitor, and if he can get a doctor's permission, he'd be out there in a second."
"On the other hand, we cant let him wrestle if there's a possibility he can seriously hurt himself further."
Avondale could not be reached for comment.
The fWo presents Body Count 2003, Live on Pay-Per-View from the Molson Stadium in Montreal, Quebec, Canada.