fWo Wrestling Home > News Directory > News Article: GV Told To Stay Home
GV Told To Stay Home
January 24, 2003
fWo Insider
Until Bodycount Atleast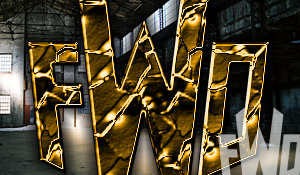 Given Steven Shadows recent ability to be totally unpredictable, the fWo told Shadows early Wednesday morning that he would not be used on Warfare and should stay home. The fWo is obviously trying to play it safe.
The past few weeks Steven Shadows (Graphic Violence) has cost the fWo thousands of dollars in production cost, no showed to a Sunday Slaughter, didn't stick to script in a segment and refused to go along with the previously booked ending to the Borst US Title match. To avoid another incident, the fWo deemed the best way to avoid the situation is to not book GV on the show until the two can come to terms on some sort of an agreement.
Graphic Violence is booked to participate in the bodycount match and as of right now it appears that the fWo is going to allow him to compete for a shot at the world title just so that the night runs smoothly and isn't ruined by another incident caused by Shadows.
The rumor is that Steven Shadows will not be eliminated early and will last until the final 3 or 4 competitors due to his recent "whining" of character direction and saying the fWo has killed Graphic Violence. So one way the fWo may take care of the situation is allow Shadows to be a force in the match, not having him win a shot at the title, and have him re-establish is credibility with his character direction.
Several wrestlers have caught wind on this rumor and have said to been very upset with that move by the fWo. Many have said that if does happen that they will have no problem walking out on the fWo. Some wrestlers have already begun to hand in their leave slips, and many feel this is due to the recent actions of Steven Shadows.