And reveals how he got out of his IOW one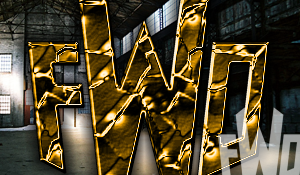 Last night on the fWo's PPV extravganza, Body Count, someone entered the Body Count match that before-hand few even knew was on the roster. That would be the reigning IOW World Heavyweight Champion, 'Undeniable' Voran Xias. However, this quickly begged the question as to how Voran Xias, believed to be signed to the Icons of Wrestling promotion (previously known as the Innovation of Wrestling), could jump to the fWo. Wasn't he under contract, and for that matter, how could he take his belt with him? An independant wrestling correspondent, John Merinoi, talked to Voran about it.
"It's quite simple, really." Voran said. "I'm friends with Jason Winters, one of the two former owners, as many know. That's one of the reasons we worked on-screen together. Before he finalized the deal, Jason released me from my IOW contract, and transfered over ownership of the title from the IOW promotion and to the current Champion. Since that's me, I can defend this belt just about anywhere I want- and I'm sure as hell not going to be defending it in the IOW. I brought the title with me, here, to the Fans Wrestling Orginiaztion. Think about it- where else can you find a talent roster at this level? The answer would be nowhere. This is the perfect place for me to put my title on the line and have great matches with the greatest roster of athletes in the world, day in and day out. And I'll be starting out on tommorow night's Wednesday Warfare down in Mexico City, where I'll be throwing down an open challenge for whoever wants a shot at this belt. I'm not a coward like fWo's World Heavyweight Champion. I'll defend the title against anyone that wants a shot at it."
That, of course, then begged the question as to why Voran wanted his release in the first place. After all, Voran did get his first big break after four years in the wrestling buisness before this in the IOW.
"I liked Winters, a great deal." Voran said. "If he hadn't sold the promotion I would have stayed there. But the new owner is a fucking asshole. I'd tell you who he is, but the new owner got to me earlier today and made me sign a confidentality agreement- well, not made me, but this wasn't the kind of monotary offer you say no to, if you catch my drift. I know at least one other wrestler was released from there, not by Winters but by the other owner, Michael Stevenson, and that was Jason 'Shocker' Elliott, the former North American Champion. I don't think he'll be showing up here anytime soon, though."
John told us that he attempted to find out who the new owner was anyway, but recieved no answer due to the fact that Voran would be violating his confidentality agreement.
Voran's jump defiantley hurts the new owner of the IOW promotion, whoever he is, as he has put the promotion on hiatus until the February 9th PPV, Era of the Icons, canceling all of the dates between now and then to re-build the promotion. He had kept the previously-planned Main Event of 'Undeniable' Voran Xias vs. Jason 'Shocker' Elliott for Voran's IOW World Heavyweight Title, but now we know that Voran and Shocker have both been released and IOW no longer has the title under their control. It is rumored that the new owner will attempt to negoitaite a new deal with Shocker to have at least one of the two advertised main eventers at the event, so it will be interesting to see what happens in that situation.
Voran, though, claims that he is glad to have washed his hands of the situation, and basically implied that the IOW was a ship that was going to sink under the weight of the new management. He looked foward to working with some of the fWo's great talent roster, beginning with his first title defense on tommorow night's edition of Wednesday Warfare, an open challenge as he mentioned. No matter who accepts Voran's challenge, the title match should defiantley be interested.