Find out who got hurt, what went down and who came out winners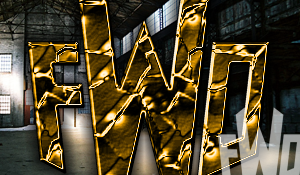 Well Body Count came and went and it was a great event in the beautiful city of Montreal, Quebec. On the card we saw:
Great Dragon retain his Cruiseweight title versus Areumna'derin Rahl.
Crocodile Dave Dingleberry and James Cagle fight in a four boxes of doom contest but surprisingly, the winner turned out to be Bam Bam Bigelow!
Rush defeated Kellen Kinkade in a non-title match with the help of Scott Slugger.
Martyr won the Hardcore Championship from The Magi in a grueling "I Quit" match that went everywhere in and out of the building!
Monte Burns gave his first interview since the fWo's closing but was disrupted by a mystery man cutting it short.
Kyle Dillon overcame all odds and defeated both Mitch Wilson and Scott Slugger, the team of Ragnarok when Kellen Kinkade took revenge on the man who had cost him the match earlier.
Ric Tatum defeated Stormwindz in a spot fest where 8 tables surrounded the ring, 1 ladder stood in the middle of the squared circle and the only way to victory was a 10 count pin!
Eli Flair won his contest versus the always hated Eron merely days after the birth of his daughter.
Trialty retained their Tag Team titles versus the team of Lance Knight and XXXStasy in a hard fought match.
Brand Frontier failed to gain the US Championship from Borst in a hard hitting match up.
Donovan Winters won his bout versus The Boston Strangler after the Strangler DQed himself by attacking the referee.
Kodiak Vic Creed came out on top with the most points to win the much anticipated Body Count match, earning him a shot at the World Heavyweight Championship at CyberSlam! This match also featured the debut of 2 new fWo superstars: Deacon formely from the CSWA and 'Undeniable' Voran Xias, the current IOW World Champion.
Finally, Spyder pulled out a major upset by winning the World Heavyweight Championship from Erik Kelly with the much needed help of Neo and Fallen.
This is the official Injury Report document that was sent to the fWo officials after Body Count:
- Ric Tatum suffered several bruised ribs, a broken arm and dislocated shoulder. It is undetermined when he will be back in action.
- Donaven Winters suffered three dislodged vertebrae, swelling of the spleen and spinal column, and two slipped discs. He is scheduled to go under the knife within the next week and a return to the wrestling ring is in serious doubt.
- Eli Flair aggrivated his already- injured knee during the match with Eron. He was initially diagnosed with a concussion following Eron's post- match attack but a hospital visit showed he was okay.
- Poison Ivy took a few bumps as well at Body Count but other than a few achy muscles, was okay.
- Martyr received a large cut in in his left gastrocnemius, which required 14 stitches to close. He is heading to the doctor for evaluation of his left knee, due to complaints of pain.
- James Cagle suffered a minor sprain on his pinky finger. He should return to action quickly.
- The Magi sustained multiple injuries to his ribs and back and is expected to miss at least three months of action.
- Borst came out of the PPV relatively unscathed. His left knee was bothering him slightly for a day or two, but other than that he's fine.
- Voran Xias came out of the Body Count match relativley unscathed.
- Kali Saturos bruised her right elbow a bit and it's still bothering her, but nothing major.
- Brand Frontier suffered a broken nose at the hands of Borst.