fWo Wrestling Home > News Directory > News Article: Update on The Magi
Update on The Magi
February 12, 2003
Maxwell Edison
Latest developments in superstar's disappearance.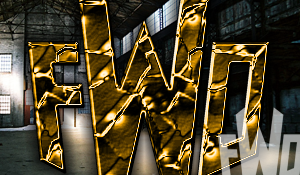 At press time today, the 12th of February, there have been no conclusive sightings of former fWo hardcore champion The Magi (Jason Avondale), nor has any contact been established between the wrestler and Los Angeles authorities.
The Los Angeles Police Department announced yesterday that the case will be treated as a missing persons case until a resolution is found. Some new information on Avondale's dissapearance has come to light:
-Avondale left his room at the Narconon Rehabilitation Center in shambles, leaving behind most of his personal possessions. Inspection revealed that most of Avondale's items had been destroyed or damaged. Avondale it appears did however manage to take his wallet when he fled.
-The police have found pages of a diary Avondale had been keeping torn to pieces in his room. The diary once reconstructed revealed that Avondale was suffering from a deep depression and expressed a hatred for his surroundings and a need for change.
-All of Jason's bank accounts were emptied on the date of his disappearance.
-The latest lead has Avondale spotted at a car rental facility just outside of Los Angeles.
Any further developments will be posted here.
The Magi disappeared from the Narconon center in Los Angeles, California where he had been undergoing a drug rehab program, on February 9th.
Related Articles