fWo Wrestling Home > News Directory > News Article: Kelly to appear Sunday for Title Shot?
Kelly to appear Sunday for Title Shot?
February 16, 2003
Ethan Knight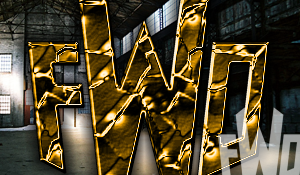 At this time of this newsflash, fWo sources have learned that Erik Kelly is still in Chicago, Illinois at Chicago Hope Medical, where he has been for the last 2 days since his father-in-law, Robert Nava, who is also the father of fWo personality Pamela Dee, was admitted due to a stroke.
Doctors have disclosed that Mr. Nava is in a coma, and his condition has not improved. Their primary concern is that if it doesn't improve soon, there may be the potential Mr. Nava will pass away from complications of the stroke. The stroke happened early last week while Erik was in Columbia.
Erik has been in touch with sources from the fWo informing them he was intending to take a flight out of Chicago late Saturday night, and would indeed be at Slaughter that evening to face Spyder for the fWo World Title.