fWo Wrestling Home > News Directory > News Article: Match Signed
Match Signed
February 17, 2003
Geoff Green
First match confirmed for Cyberslam VI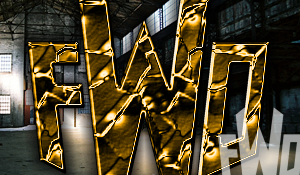 The fWo administration has announced the first match signed for this year's lynchpin event, Cyberslam VI. With the organization still reeling from an open- ended inability to run shows in their home country, the location of this event has still not been revealed, if it has even been decided upon.
This has not stopped officials, however, from announcing that 'Total Elimination' Eli Flair will meet Steven Shadows, formerly known as Graphic Violence, in a Pinfalls and Submissions only Steel Cage match at this year's Spring Classic.
Flair and Shadows, both well- known wrestlers in their own right, first collectively rose to infamy during a now- legendary episode of CWL Thursday Nite Titans. Since then, both men had gone their separate ways until the January 29th edition of Wednesday Warfare where it appeared both men still harbored a grudge.
"From a realistic standpoint, these men have had two matches against each other in their career and have caused a riot both times," commented Silver Fox, one of the fWo Road Agents, "It is our hope that annoucing this match will both allow these men to look down the road at a specific moment instead of potentially hazardous brawls outside the various arenas we visit, as well as through providing such a forum, allow these men to settle their differences and move on."
"It's a twofold solution," said Road Agent Twitch, "Obviously, this is a confrontation our fans want to see. We can deliver it to a worldwide Pay Per View audience, and protect ourselves legally through use of the steel cage."
Neither Eli Flair nor Steven Shadows were available for comment.