fWo Wrestling Home > News Directory > News Article: Ending the Controversy
Ending the Controversy
February 19, 2003
Geoff Green
Eron and Creed to face off at Warfare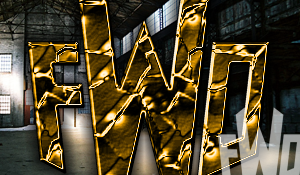 Kodiak Vic Creed believes he won the Bodycount match, earning himself a World Title shot at Cyberslam.
Eron claims that isn't the case, and it appears that things have come to a head.
On Saturday February 15th, an altercation occurred between Kodiak Vic Creed and Eron the Relentless as the two men arrived at their hotel in Santa Maria, Brazil. Initially only words were exchanged between the two men, but the situation quickly degenerated into a physical confrontation resulting in an undisclosed amount of damage to the hotel lobby. Thanks to the timely intervention of fWo personnel, the local authorities were not alerted.
"Situations like these will not be tolerated," said fWo Production Manager Silver Fox this past Monday. "Eron was to appear on Slaughter, but the decision was made to pull him from the card. Vic Creed was given a hefty fine for his part in the hotel incident."
Fox continued. "This situation will not be allowed to escalate any further than it already has. We have heard Eron's argument and have decided that the best way to settle this matter is for Kodiak Vic Creed and Eron to face off in a match this Wednesday. The winner of this match will be awarded the opportunity to compete for the fWo World Title at Cyberslam. Hopefully this will end the Bodycount controversy once and for all."
Matt Loco, manager of Kodiak Vic Creed, would only say that Creed is anxious to finally settle the matter. Eron could not be reached for comment at this time.