fWo Wrestling Home > News Directory > News Article: Tel Aviv Bombing Update
Tel Aviv Bombing Update
March 17, 2003

After Sunday's slaughter two fWo Superstars missing.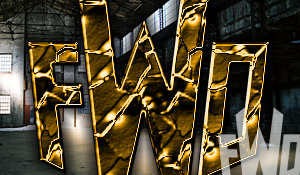 Coming on the heels of the bombing in Tel Aviv at least 70 people have been reported dead. Many of the Fan's Wrestling Organizations crew suffered in the blast.
The explosion happened in the Yad Elyahu arena during the March 16th edition of the fWo's Sunday Slaughter broadcast. Fortunately as it were the bombing interfered with the transmission of the signal so the entire world did not have to attend the carnage that followed.
The incident comes at the end of a week of escalating tension, and follows a series of Israeli killings of Palestinian militants and Palestinian attacks against Israel.
Another bag was found a short distance away containing a weapon and ammunition, suggesting a second attack was planned. Police for questioning has detained several Palestinians.
The incident also seems to have claimed the lives of two of the Fan's Wrestling Organizations most recognized Superstars. The government now has in its possession a 'home video' as it were to events that transpired moments after the blast. The footage, while hard to see did shed some insight on the possible whereabouts of the wrestlers.
In the video it is seen that the man known as Brand Frontier had come near the epicenter of the blast and was indeed leading people from the chaos to safety. The other missing Superstar, Vic Creed appeared on camera for a split second before the second terrace area began to collapse. Both men were under the structure as it fell, apparently claiming both their lives.

Rescue workers are delayed in their attempts to access that area until it can be labeled as structurally sound. We are told all efforts are being made to find any and all survivors.
The thoughts and prayers of the entire Fan's Wrestling Organization family goes out to those that will suffer in the coming days because of this incident.