Warfare to be light on the wrestling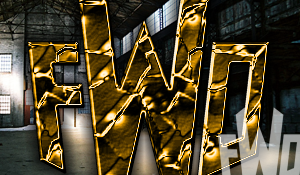 As is usually the case, the fWo roster has given it their all for a wildly successfuly pay- per- view event in Cyberslam VI: Rise of the Champions... and is also usually the case, there's quite a laundry list of injured wrestlers to report on.
Most dramatically would be Steven Shadows, suffering from a severe compound fracture of the leg, complete with torn muscles, skin, ligaments, and everything inbetween. Compared to this, the stitches on the back of his head and broken nose are almost immaterial.
Projected out: Indefinite
Eli Flair, Shadows' opponent, suffered a broken nose as well, along with fifty eight stitches in his forehead and sixty- three on his left bicep. Flair also suffered a moderate concussion and a scratched retina.
Projected out: Ten days minimum, likely more.
Aimz: The new Hardcore Champion's broken jaw was re- injured and re- set, along with several cracked ribs, a mild concussion, and some moderate scrapes and gashes.
Projected out: Unknown, anywhere from one to three weeks
New United States Champion Brand Frontier has bruised ribs, a black left eye, a cut above his left eye that took 18 stitches to close, and second degree burns on his left forearm and 1st degree burns on his back.
Projected out: Touch- and- go; scheduled to be at Warfare.
'Triple X' Sean Stevens was working through a concussion at Cyberslam, and twisted his ankle during the World Tag Team Championship match. Initially thought to be much more severe, his concussion is actually ahead of schedule on clearing up, and is expected back in the ring by Warfare, if not Slaughter.
Voran Xias: Six stitches to cover a small but active gash in his forehead. Not expected to miss any time.
Danny Culligan caught a dislocated shoulder during the World Tag Team Championship match and will miss no time.
Lance Knight suffered undetermined injury to his groin area and will be day- to- day.
Get- well wishes to all those injured.