Match devolves into wild brawl; Paragon breaks things up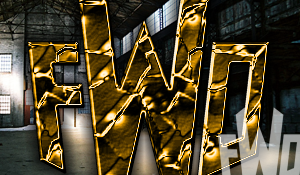 Two fWo Wrestlers, Former Survivor Competitors, Put on Probation
By Bruce Haller
In the aftermath of events that started off Sunday night's broadcast of the fans' Wrestling organization's flagship program, Sunday Slaughter, both Lance Knight and Mufanga Kagos have been placed on thirty-day probation by the management of the fWo.
Knight, real name Alexander Newsome, and Kagos, real name Ben Jacobson, were wrestling in a non-televised match-up before the start of Slaughter that was to allow the camera crew to get their equipment set up correctly and test the feeds, and also to warm the fans up for the night's events. At some point in the match, it devolved into a brawl, with both men receiving numerous minor injuries during the course of the scuffle, which had to be broken up by Brand Frontier.
The fWo management was unavailable for comment, but a spokesman for the company did make the assurance that everything would be explained on tonight's edition of Wednesday Warfare, including a replay of the match, which was caught on tape as part of the equipment calibration process.
When asked for a comment, Lance Knight was more than happy to give his side of the story. "I don't know what happened out there," he confided, "One minute, it was just a friendly match; the next, I felt like I was fighting for my life."
"Do I regret what I did? Immensely. It's a poor showing on both myself and my company, and I'm confident that the probationary period will lapse without further incident, at which time I'll be back in the good graces of the company."
We were also able to reach Mufanga Kagos for comment, and his take on the events were equally interesting.
"I don't know what match you were watching, but it didn't go down like that... I won that match fair and square... hit him with the Wildive. Scratching? Biting? No, I don't remember that. I think Alex made that crap up just to explain his loss, and the company is covering because they don't want you to know that I am beating better competition than the fWo Cruiserweight Champion, and they made a mistake by not giving me that strap at Cyberslam."
And as for probation, Kagos had this to say:
"The fWo has just started to rebuild the Cruiserweight division. They should know better than to hold down the one man that will carry the rest of these midgets and clowns."