Say goodbye to Wednesday Warfare and Sunday Slaughter as two new kids on the block take over.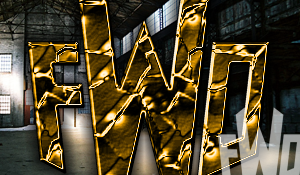 As the networks roll out the season finales of such popular shows as Friends, Fraiser and Smallville, this year wrestling will undergo a series finale of their own: Wednesday Warfare and Sunday Slaughter, two of the longest running wrestling television programs of all time are coming to an end.
"Due to situations in the way our product was delivered over the last year, we have been forced to pull back from what are considered our traditional programs and develop a completely new media strategy," said Silver Fox, fWo representative. "We are saddened by the loss of our existing programs, and worked very hard with [the networks] to try and obtain the properties. However, in the end it was clear that a settlement could not be reached."
The settlement in question are the trademarked names "Wednesday Warfare" and "Sunday Slaughter", both of which are owned by the two networks they were carried on, NBC broadcasting and FOX communications, repectively. The licenses for the programs won't expire until 2005, and rather than pay costly licensing fees, the fWo has opted to go forward with two completely new brands to represent their weekly programming.
Having signed a deal with ABC and their parent company The Walt Disney Entertainment Group, the fWo has moved backward one night for each show... now appearing on Monday and Thursday nights.
"We think there is great opportunity here," said William Buckly, director of Media Operations with the fWo, "Disney has a track record of providing entertainment on a global scale, and the fWo is looking to broaden our appeal. A partnership with Disney is a logical step in that direction. In addition this will put us in head-to-head competition with the current national sports entertainment leader, the WWE. Many people have complained that since the purchase of World Championship Wrestling, the Monday Night Wars have turned into a stale one-trick-pony dominating the scene. In two weeks all that changes. Look out Vince, we've got your number!"
The new shows, Monday Night Ruahh~! and fWo Uprising will be featured on Monday and Thursday nights as part of ABC's EXPN programming initative. While the promotion has denied any attempt to mimmick the WWE with a "roster" or "brand" split, executives have quietly confirmed that the two shows will focus on a different look and feel, with Ruahh~! being the more traditional program and Uprising featuring more of the newer members of the roster.
"Nothing is set in stone," said Silver Fox, "but we picked the names to represent the programming. Ruahh~! is a classic fWo term, and it will represent classic fWo action. Uprising will feature just what it says... the uprising of new talent to a national stage."
Regardless of how the shift in programming ultimately plays out, one thing is for certain... the fWo continues to push new boundries, and nothing lasts forever.