fWo Wrestling Home > News Directory > News Article: Xias Misses Ruahh
Xias Misses Ruahh
July 30, 2003
Associated Press
Following his intense three-way match with Knight and Frontier, Xias needed a break to heal nagging injuries, and might miss Uprising as well.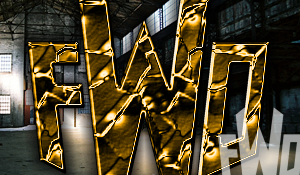 After the three-way war Xias had with longtime rivals Frontier and Knight- which was, to many, the match of the night at Sunday night's Meltdown PPV- the former United States Champion was surprisingly nowhere to be found on Monday night's post-PPV Ruahh. We tracked down Xias at his home in San Fransisco to find out what was up.
"Pretty simple, really." Xias told us. "I've had some problems with my right arm and knee for quite some time. Nothing really serious, just what I would define as nagging injuries. But besides the entire conspiracy thing, I've pretty much been going non-stop since my arrival here back in Janaury. After that match I had on Sunday, I needed some time off."
We asked him if he knew whether or not he'd be on tommorow night's Uprising, and he responded with:
"Really, I have no idea. I'll have to see how I feel tommorow, and if I feel good enough to make the trip then I will, because I have a lot to talk about."
We tried to find out what he might be talking about, but he wouldn't say. It looks like we'll just have to tune into Uprising tommorow night (or Monday's Ruahh) to find out what's on The Undeniable One's mind.