fWo Wrestling Home > News Directory > News Article: fWo Superstar Suspended
fWo Superstar Suspended
August 03, 2003
Scott Powell
DUI conviction lands Martyr in hot water...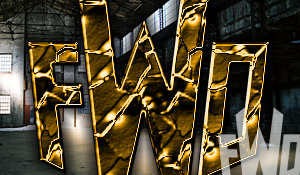 fWo Superstar Eugene Marder, known as Martyr to fans all over the world, has been conspicuously missing from fWo events as of late. While the cause of those absences have not been disclosed, we have learned that Martyr will not be a part of the fWo touring schedule for two weeks due to a suspension handed down from Disney.
The suspension and subsequent pay docking is disciplinary action for Eugene Marder's recent conviction of driving under the influence of alcohol in a Chicago, Illinois suburb. Says a Disney representative, "As a family-oriented company, we cannot tolerate devious behavior from any employees, and that includes our fWo brand. The entertainers are often role model for young men and women everywhere, and must behave as such both in and out of the ring."
Reports indicate that Marder will be back on television at fWo's Monday Night Ruah~! on August 11th, though will most likely return to the fWo locker room prior to that.
Marder has now returned to his Silverlake, California home.
For more updates on this and other stories, check back at www.fwowrestling.com