fWo Wrestling Home > News Directory > News Article: fWo Personality Slain
fWo Personality Slain
August 13, 2003
Geoff Green
Poison Ivy murdered in NY City shooting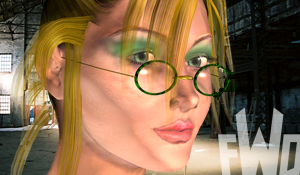 Ivy Lillian McGinnis, known professionally as Poison Ivy, was fatally shot in Cooper's Gym during an Independant Wrestling of Brooklyn event. She turned twenty- nine yesterday.
Witnesses report three armed men fired into the ring and the crowd as the card's main event was underway, between CSWA and fWo wrestler Eli Flair, and local talent Randy Knox. Two men were shot by police officers providing security for the event; a third is in custody.
Also among the deceased are Sergeant Michael Limbrick, NYPD, 35, and Terence Cooper, the owner of the establishment, 81.
Ms. McGinnis is survived by her brother Brian, 34, his wife, three nephews and one niece. Our condolences to her friends and family during this difficult time.
More information as it becomes available.