The Legion of Dairy are being shipped so soon?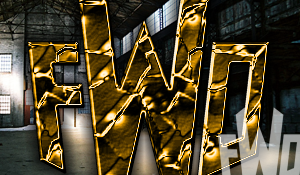 Rumors have recently been coming from The Rogues camp that the newest members of Eron's stable, the Legion of Dairy, have been considering a brief stint in the fan's Wrestling organization's development camp OCW. Thanks in part, to requests from fWo staffers.
"We were giving it some thought," Twitch, one of men in charge of fWo's Survivor contest, admitted recently, "to work on getting their form back in the ring. Give them a chance to work on their timing and such."
Some concern arose not long after fans were treated to the Legion's return to a full-time wrestling schedule with their run in Survivor III.
Twitch stated in the interview, "We don't want to unless we really have to, mainly because they've just started a program with Eron and fans seem to be picking up on it. But you still have to be a little worried when you throw two men back in a wrestling ring after they've spent a better part of the last year on the fighting circuit."
He is, of course, referring to the LoD's eleven month run in Joe Campbell's Asylum Fighting promotion; which culminated with two Asylum Team Championships runs before a falling out occurred.
"You could see it in their style when they matched up with Fatal Attraction and Team Fury. They weren't pulling punches. It was like they forgot how to wrestle." Twitch added.
Silver Fox was quoted as saying, "We've been paying close attention to them, making sure that they're returning to wrestling form, it will probably be a long road because of what the Asylum can do to a man. We're hoping their work with the IWO in recent weeks has helped them get back to basics."
With three matches under the team's belt thus far, the need to send the Legion of Dairy to OCW is slowly fading, however it's not been totally ruled out.
"It's just one of those things where you wait and see," Twitch said at the end conclusion of the interview, "and we'll be doing just that."
cHEESE and egg NOG could not be reached for comments as they prepare for the fWo's upcoming outdoor Unleashed show in Moab, Utah.
More news as it becomes available.