fWo Wrestling Home > News Directory > News Article: Xias Misses Ruahh Return
Xias Misses Ruahh Return
October 08, 2003
Scott Powell
Plane cancellation causes Xias' return to be pushed back to Uprising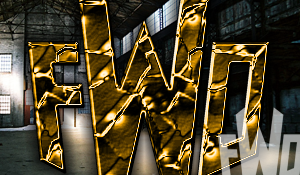 Everyone watching last Thursday's Uprising caught the short video package promising the return of former fWo United States Champion Voran Xias- or, rather, just Xias, as he seems to want to be called nowadays. So the question on the minds of the fWo fans who tuned into Ruahh this past Monday was- where was he?
That question is better answered by American Airlines, who canceled their flight out of New York to Greensboro, North Carolina (the city Ruahh was held in). Unfortunately, it was too late for Xias to get another flight to the city, and he would have to miss Ruahh.
We do hear that Xias is already in Oxford, Alabama, however, awaiting tomorrow night's Uprising. So, the question now is, what will Xias do when he makes his return to the fWo after a one-month-plus absence- the longest period of time Xias has been away from an fWo ring since he first arrived in the fWo last January? You'll have to tune into Uprising tomorrow night to find out!