fWo Wrestling Home > News Directory > News Article: Enforcer Gone?
Enforcer Gone?
December 26, 2003
Scott Powell
Rumor has it that poor performance and uncooperation has resulted in Enforcer's termination.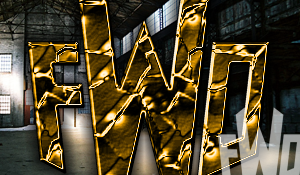 Not even a month after entering the fWo, already it's rumored that Enforcer, real name Michael Stevenson, has had his contract terminated by the wrestling promotion.
Word has it that Enforcer's sub-par ring skills were certainly a factor- while he's never been a mat technician, he's also never looked this bad in the ring, and it couldn't have been what the fWo was expecting via his tapes. He had a horrible match with Lance Knight and didn't perform much better against Xias at Twilight in what was supposed to be his specialty- the Hardcore Match.
Also, his refusal to go along with the fWo's original plans with him (strengthen a Hardcore division that at times seems to have a total of 2 wrestlers in it) instead insisting on working with someone he has a past history with, is said to be a major factor as well. Either way, Enforcer isn't expected to be seen on fWo television again- perhaps this could finally mean the end of his longer and somewhat infamous career. I will certainly keep you updated.