fWo Wrestling Home > News Directory > News Article: Craig Miles Fired?
Craig Miles Fired?
January 14, 2004
Scott Powell
Apparently baring your a** on Disney ain't gonna fly...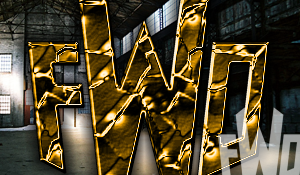 Well, now he's gone and done it...
Late this evening, Disney attorney Simon Cowl confirmed reports that 'Cocky' Craig Miles' antics during his match against Great Dragon on last Monday's Ruahh! led to a Board of Directors decision to terminate the wrestler immediately.
In a hardcore rules match, Miles probably broke every code of decency with the new regime by committing such atrocious acts as injuring Minnie Mouse then dry-humping the renowned Disney Character, spearing Goofy and mooning the cameras with "Kiss this Walt," large and legible you know where. And let's not count the alcohol consumption, endangering fans needlessly and brutally injuring Great Dragon's shoulder.
Disney officials were furious during the match, but once the demented and maniacal attack on Great Dragon began, the only man inside the arena willing to confront Miles was his Lost & Found partner, Deacon.
Once the dust finally settled, the match fell somewhere in purgatory between horrifying Disney (and certainly uninformed tourists) and being declared a five-star classic by extreme wrestling enthusiasts.
Miles left the arena immediately and hasn't responded to any calls to his Boston offices, where he runs his own league.
Chris Shepherd, Deacon and longtime friend Poison Ivy were also contacted, but there is no word of their reactions to this surprising development.
However, the odd fact remains that Disney has NOT fired Miles, officially. Apparently, according to Simon Cowl, "there's a legal snag that was quite unexpected."
Stay tuned this week for more details.