fWo Wrestling Home > News Directory > News Article: Fined and Suspended
Fined and Suspended
March 05, 2004
Scott Powell
Kellen Kinkade and Brand Frontier in altercation outside fWo Arena.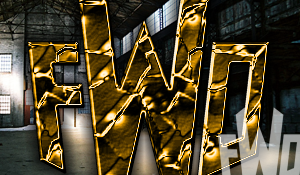 The fWo Online News Staff received information from the Head Office in regards to a situation that developed between two of the fWo Superstars March 4th, 2004 in the Orlando, Florida area at a local Gold's Gym.
"We felt it necessary to take strong action against the two individuals that participated in this deplorable event. As representatives of the Fan's Wrestling Organization and the Disney Entertainment Group our independent contractors are expected to present themselves in a professional manner during scheduled events."
This report comes at a time when the Head Office is 'cracking down' on incidents outside of the confines of the federation's arena home. Stiff penalties have been warned of and it seems that actions are now being implemented.
"Brand Frontier and Kellen Kinkade were scheduled fWo Superstars at a charity autograph event promoting the additions of wrestling themed events for the coming quarter. A spokesman for Mr. Kinkade indicated that it was an unfortunate oversight but that he would not be able to attend. Mr. Frontier had arrived at the event as scheduled.
Near the end of said event there appeared to be a commotion in the large crowd. Security investigated and found Kellen Kinkade had indeed made an appearance. Having set a vendor table on fire and toppling over several displays Mr. Kinkade seemed to be having his way with the understaffed security personnel. Brand Frontier intervened and an altercation between the two resulted in several 'civilian' injuries."
This 'altercation' is the event of course they are referring to. Contact with the local authorities resulted in little more news or insight. Both Brand Frontier and Kellen Kinkade were contacted but neither would give statements.
"As a result of this event both of the fWo Superstars were reprimanded and a fine levied against them. As well, both wrestlers were scheduled to appear on the March 4th, 2004 Uprising Event, but they were pulled from the event as another means of punishment. After separate meetings with the Head Office personnel both Kellen Kinkade and Brand Frontier will resume active duty as of the March 8th, 2004 edition of Monday Night Ruahh~!"
The fine they speak of is rumored to have been well over the normal fine issued for an altercation of this nature. It is assumed that the Head Office is seeking to use a couple of the longer standing members of the Fan's Wrestling Organization as examples of the new policies, standards and practices in place.
Either way it has been confirmed that the Jersey Devil and The Paragon himself will make appearances this coming Monday Night on Ruahh~! With this event recently it's not a question of if, but when, these two polar opposites will collide again. Tune in Monday, March 8th and see for yourself.