fWo Wrestling Home > News Directory > News Article: Breaking news: Huge main event for 2/4 reAction
Breaking news: Huge main event for 2/4 reAction
February 4, 2009
Chris Finn
Eli Flair faces the Flying Frenchie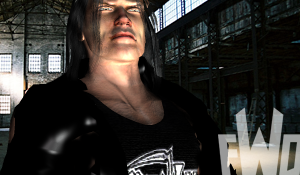 TheFWO.com has learned this afternoon that a huge main event has been signed for the February 4th edition of FWO reAction. Two former World Title holders will compete one on one inside the FWO ring.
Eli Flair and the Flying Frenchie, both long-term FWO vets last wrestled nearly four years ago during the FWO Bodycount Pay Per View. In that contest Eli Flair defeated the Flying Frenchie to become the FWO World Heavyweight Champion for the second time in his FWO career.
This huge match broke late this afternoon, with all eyes on what these two experienced ring masters will accomplish. Stay tuned to TheFWO.com for more details on reAction and other stories.