Deacon vs. Rana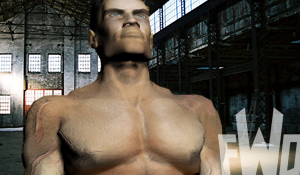 thefwo.com is releasing that the Deacon's promised "war" with High Flyer from this past weeks ReAction is really going into a Warzone. The Deacon laid out a challenge and it was quickly snatched by High Flyer's tag team partner - Rana Venenosa.
Rana's history with Deacon goes back to 2005, and was never fully revealed, but it will be live in front of the troops.
Going to a Warzone in only Deacon's second match since the incidents in 2005 was a personal challenge.
"Every night, I think about what transpired." The Deacon stated in a phone interview Friday night. "To most people, it was an unbelievable news story. To me, it was the fWo losing control of its own environment. I've always known that wrestling is dangerous, but it was always danger in missing a bump or spot. For me and many others, that incident changed everything in this industry."
When pressed further as to why he would risk creating a similar situation entering Afghanistan, a country known to the Western world as antagonistic against Deacon's Christian stances.
"I have been told of the events. People of faith are not known to hide. Daniel threw open the shutters to pray, knowing that he would end up in the lion's den. David walked forward to face Goliath. Jesus, knowing that he would die, stepped forward and stated 'I am he' when the Temple guards asked for him. Gayle Williams murdered in Afghanistan in October of last year. We do what we do because we know that our death isn't what matters; it is our life. I will not be haphazard though. Just like Gayle did in leaving what had been deemed to her a 'dangerous place', I plan to take some precautions. But I don't own my life, nor do I protect it."
"This night will be special however, certainly for the opportunity to face Rana, a champion in his own right, but to entertain the troops, men who are putting their lives on the line so I can come to the United States and believe what I want and say what I want. That is illegal in many countries, Afghanistan included. If my presence there can embolden some soldiers, give them a bit of joy, then I'll do what I can. They already do so much."
The match should be a highlight of the night as Rana's highlight reel style and Deacon's power will be on full display.