fWo Wrestling Home > News Directory > News Article: FWO Superstar Still In Critical Condition
FWO Superstar Still In Critical Condition
February 23, 2009
CNN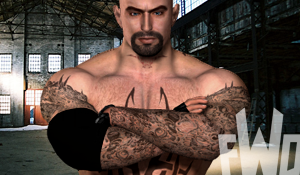 SEATTLE WA – The FWO superstar Steven Shadows, better known as Graphic Violence, is still listed in critical condition. He was violently stabbed three times last Wednesday early into the FWO's televised broadcast of reAction.

Owner of the FWO William Beaven had the following to say about the unfortunate event:

"Our thoughts and prayers are with Steven and his family. He is a valued asset to the FWO family and a superb human being. One that gave his life for this country and we must not forget that. What happened last Wednesday was an outrage; we are fully cooperating with Seattle Police during their investigation."

The FWO has been receiving much negative press due to their "Tribute to the Troops" broadcast that was, unfortunately, put on for the Taliban. The FWO already has a tarnished image due to the fire and riots that happened three years ago and this latest mishap is has put the already struggling company in further jeopardy.

Steven Shadows is not scheduled to appear on this Wednesday's programming.