fWo Wrestling Home > News Directory > News Article: Turf War has begun; Negotiations prove pointless
Turf War has begun; Negotiations prove pointless
March 17, 2009
CNN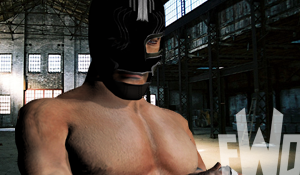 TOKYO, JAPAN - "You take my son, I take your world." were the words shouted out by Washizu Humonta, father of the now deceased Asai Humonta, as he led his Clan into battle with the Moonblood Clan.
Gun shots continued to fire throughout the evening as the two continued to fight for control over the dominance of the city. Numerous deaths and injuries have been reported as even now the war continues to rage on.
"We have tried to put a stop to this, but these men are heavily armed and looking to fight at all costs. I refuse to risk my officers lives by putting them in the line of fire." spoke the Chief of police Saki Urumo. "All we can do is wait this out and make sure any civilians are evacuated from the war zones."
Currently there has been no interaction from the Ryuko, Chani, or Surmanto clan's. If they were also get involved, there is no doubt that this war will escalate to more drastic death tolls.
Many of the citizens are already beginning to flee from Tokyo to neighboring cities in effort to save their lives.
This is such a sad tragedy, all stemming from one father's quest of vengeance.
More information will be released when available as we continue to follow this story.
-Rebecca Wellings