fWo Wrestling Home > News Directory > News Article: Turf War halted; Cease fire in place
Turf War halted; Cease fire in place
March 24, 2009
CNN
March 24th 2009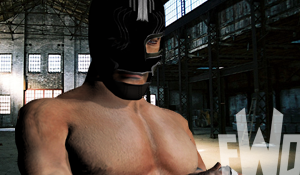 TOKYO, JAPAN - After a week of fighting, the Turf War has temporarily been sidelined. "We're just not sure either. We heard that the leaders were rounded up and forced to sign some agreement of some kind. We're just thankful right now that the war has ended, giving my men the chance to move in and get any remaining civilians to safety", stated the Chief of Police Saki Uromo.
Less than 12 hours ago, a small battalion led by the young clean head Taito Ryuko, marched info the courtyards of the Moonblood Clan and Humonta Clan, subduing their leaders and forcing them to sign a cease fire agreement.
Over the course of the next few weeks the Clan's will have summit deciding on the future of Japan, and escalations of their War, if it should come to it.
One clan head, Ryuko, will however not be present for the summit, as he has already left the country for America, leaving his sister Aya behind in his stead.
With the turf war halted for the time being, Japan may sleep easily once more. More on this story as it develops, as we continue to follow it.
-Rebecca Wellings