fWo Wrestling Home > News Directory > News Article: Possible Location on Graphic Violence
Possible Location on Graphic Violence
March 24, 2009
FWO.com
Police and FBI Closing In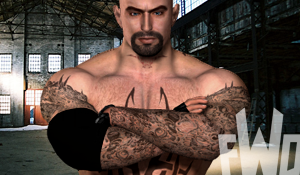 SEATTLE, WA - Police, along with the FBI, believe they have come across a solid tip on the location of Steven Shadows aka Graphic Violence. Seattle police had this to say:
"We believe we have credible evidence on the location of Steven Shadows. It is uncertain at this time to the condition of FWO superstar Krow. Two weeks ago Mr. Shadows released a disturbing tape which you all saw, but last week nothing was delivered. This raised concern that he likely killed his victim and fled. We have reason to believe that neither are the case..."
The FWO staff, community and fan anxiously await the outcome of this horrific ordeal. Here at FWO.com, we'd like to extend once again...our deepest condolences to those affected.