fWo Wrestling Home > News Directory > News Article: FWO Superstar Telling In Tweets
FWO Superstar Telling In Tweets
March 29, 2009
Wired.com Tech Blog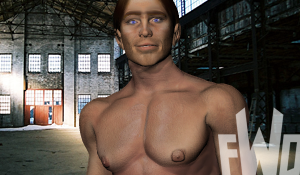 After the release of the FWO on iPhone -- and the various social networking tools the company has implemented thus far -- comes the announcement that Brawn is the latest professional wrestler to join Twitter.
"I'm not very techy," Brawn admitted, "but it will allow fans to get to know me in a more personal way."
It remains to be seen if Twitter will catch on in the FWO locker-room. It seems to be another way of introducing the FWO rookie, who does battle with the Flying Frenchie at FWO's Cyberslam IX on March 29th.
Follow Brawn's Twitter at http://twitter.com/brawnfwo
Related Articles