Make Sure Your Favorite Wrestler Isn't Out Indefinitately!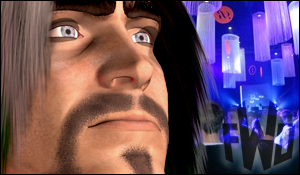 The fallout from Cyberslam has been well documented. While champions entered and emerged victorious, nobody escaped unharmed. With a few days breathing room, the picture of the FWO roster for post Cyberslam has become quite clear.
Departing over the past month from the FWO roster include Russa, Noah Frost, Big Little Italy, Lusus, Morgan Dane, Craig Miles, and Eli Flair.
Retiring from the FWO after an epic encounter with Sean Stevens at Cyberslam, Eli Flair received sixteen stitches in his head and a concussion instead of a gold watch.
FWO World Heavyweight Champion High Flyer, having successfully retained his championship, was diagnosed early Monday Morning with a minor high ankle sprain. He has been asked to wear a brace, use crutches, and generally take it easy until being re-evaluated. Doctors are optimistic about him wrestling as early as April 15th.
Challenger for the championship, "Superstar" Vince Jacobs, received 12 stitches to repair a bloody forehead, opened during his match up with High Flyer and Deacon. Deacon, for wrestling as little as he did at Cyberslam, was almost carted out in a stretcher a mere hour before the main event was scheduled to start. Deacon disregarded doctor's orders upon waking up from an unconscious state, and shoved them away on his path to the ring. He was diagnosed with a serious neck injury, and may require surgery. Doctors are re-evaluating Deacon early next week, and hope they're simply mistaken.
The other successful champion Keith Scott Zimmerman, has been suffering back spasms since his encounter with Mike Bear. He also received 11 stitches from a wound across his temple. Neither injury is serious enough to keep the Internet Sensation down for long.
His opponent, Mike Bear, left Cyberslam with 15 stitches down the right side of his face, bruised ribs, and another 12 stitches to reattach his left ear. Bear however, was jubilant as early as that night, drinking loudly at a bar. Brittney acted as his nurse.
Another Cyberslam match, Crucifix and Alex Creed, resulted in both participants receiving medical attention. Crucifix received ten stitches in his forehead, four to close a small puncture on his back, and three more to close a deep gash on his palm.
Alex, meanwhile, had 18 stitches in his face, split around to cover the various deep wounds caused by shattering glass. Doctors are currently evaluating him, and are awaiting a second opinion on a Cauda Equina trauma diagnosis. Alex has been complaining about his back and has been in intense pain since Cyberslam. He's also complained about lost strength in his legs, which was the first noticed symptom. Alex had been walking "drunk" shortly after his encounter with Crucifix.
killjoy refused medical attention after his encounter with Vox Nihili backstage, but has to show a doctor's note of clearance to return to an FWO ring. He must receive a tetanus shot before returning.
Vox, meanwhile, both suffered broken noses. K-Wolf escaped with very few injuries otherwise, a few cuts and bruises. Alias however, is under monitoring for PCS. He took the brunt of the damage. Doctors diagnosed first degree burns, which should heal in a week's time. Stitches and staples were put in on various wounds all across his body. When asked to remove the bloody bandages around his waist, Alias refused, saying he and Karina would take care of it. Reports that there hadn't been this much damage done to a person in an unsanctioned match, since Neo v. Hellrazor at Fallout 2001, only brought a smile to Alias's face.
FWO International Star One Eye was missing in Action at Cyberslam. We hope to see him on our first show back, Wednesday, April 8th.
While it may seem like quite a body pile, most of these injuries are short term and will be healed within three weeks. We'll update you on the conditions of Alex Creed, Deacon, and High Flyer as more information is given to us.
In pre-Cyberslam injury news, Morgan Dane, the upstart who was injured on the 3/25 edition of ReAction by killjoy, is in need of spinal fusion surgery for three misplaced vertebrae, a broken orbital, and 22 staples for the back of his head. He is also suffering from an independent left broken shoulder blade. His career appears to be over. Our best wishes go out to his family.
Not the only one injured by killjoy, Craig Miles career was ended on the March 11th edition of ReAction. An illustrious career spanning multiple promotions, CSWA, NFW, and an FWO Internet Title reign, Craig Miles contributions to the FWO will be forever missed.
With Cyberslam behind us, FWO prepares for its fallout, Meltdown, live on Pay Per View June 28th.