fWo Wrestling Home > News Directory > News Article: 4/29 reAction Injury Report
4/29 reAction Injury Report
May 1, 2009
Kristen Jacobs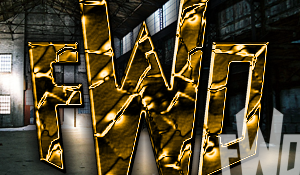 The fWo has released the injury report for this past week episode of reAction.
-The MRIs done on Michelle Masters' knee were negative. Michelle also suffered an eye injury as a result of an elbow to the face during her victory against Alias. The fWo Cruiserweight champion, against her wishes, has been held out of next week's episode of reAction as a precaution.
-Robert Tanaka, who was attacked by the newest member of the fWo Roster and longtime nemesis Dave Morey following his match with Ruben Ross, suffered serious injuries to his right knee, left shoulder, and a minor concussion when Morey dropped him off the top rope onto a chair. He is likely to be out for at least eight weeks.
-Chris "Alias" Sheffield needed 7 stitches to close the gash in his nose when Michelle Masters bashed him in the face during their contest. He was checked for a concussion but was cleared.
-Karina "K-Wolf" Wolfenden was examined by local Seattle medical personnel following her head being viciously drilled into the apron by Killjoy and the subsequent blows to the head she suffered while helping her Vox Nihili partner fight Dave Morey. MRIs on her head and neck were negative and she was cleared.
-Concern continues to mount around the status of High Flyer. No one inside the Flyer camp is talking, but rumors persist that Flyer has recovered from his injuries.
This injury report was brought to you by: fWo on iPhone. Catch the fans Wrestling organization where-ever you are, anytime!
fWo on iPhone: When you need to see if KSZ got his ass kicked on this week's reAction...yep, there's an app for that!