fWo Wrestling Home > News Directory > News Article: FWO World Champion worried about Davis
FWO World Champion worried about Davis
May 5, 2009
Kristen Jacobs
High Flyer concerned over Davis/Ivy fiasco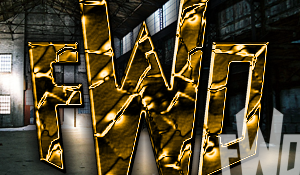 As reported earlier, Tony Davis has gained the ire of FWO lead staff member Ivy McGinnis due to a verbal altercation resulting from, what has been quoted as, "Davis' unprofessional behavior" during an FWO Fan Fest event. McGinnis has apparently punished Tony Davis by giving him a "controversial" match on tomorrow ReAction.
According to my sources, the opponent has been revealed to both Tony Davis and his Team VIAGRA teammates. His teammates, most notably FWO World Champion High Flyer, were said to be very concerned over the revelation of Tony Davis' opponent, while Davis, himself, has been seemingly disinterested about the whole ordeal.
High Flyer has been quoted as saying, "I wouldn't be so concerned if I was going out there with him."
Ivy has apparently ordered that any and all of Davis' comrades be barred from the ringside area during his match, in order to ensure that Davis does, indeed, prove himself to the FWO HQ.
When we asked Tony Davis' reaction on the situation, he annoyingly replied.
"I don't know, get away! I'm trying for the high score and you're screwing me up," as he played his Nintendo DS frivolously.