fWo Wrestling Home > News Directory > News Article: FWO Signs "Match of Champions" for ReAction 06/24
FWO Signs "Match of Champions" for ReAction 06/24
June 20, 2009
Kristen Jacobs
Champions Collide on 06/24!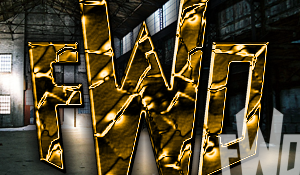 William Beaven, formerly and infamously known as Kid Cool, has collaborated an "FWO First" in celebration of the upcoming Meltdown Pay Per View, a PPV in which any one man, or woman, on the FWO roster can achieve a "universal title shot" for every active championship.
"Therefore, what better way to hype this kind of Pay Per View, than with a "Match of Champions"?" rhetorically asked William Beaven.
This week, on FWO's ReAction, the FWO will broadcast, for the VERY first time, a 6-man tag team contest, which will include every FWO Champion going head to head, in a Lucha Libre style rules match. In other words, tags are not only made via an 'official tag', but also when a member of the team exits the ring; which, no doubt, will cause all sorts of in-ring chaos. The match has been signed as of 11:00 AM, and the teams have been chosen:
FWO World Champion High Flyer, FWO Internet Champion Keith Scott Zimmerman & FWO Cruiserweight Champion Michelle Masters VS. FWO Hardcore Champion Krow & FWO Tag Team Champions Vox Nihili (Alias & K-Wolf)
One of the most highly anticipated Main Events in FWO history - no doubt the teams will not be on the same page, and tensions will be high for both opponents and partners.