fWo Wrestling Home > News Directory > News Article: Open Challenge Issued by Masters, Jade Argent challenges Sonny Silver
Open Challenge Issued by Masters, Jade Argent challenges Sonny Silver
July 13, 2009
Kristen Jacobs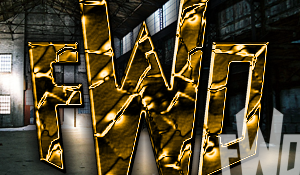 HONOLULU - fWo reAction this week, July 15th, from Blaisdell Arena in scenic Honolulu, Hawaii, already features a big rematch between Jeff Garvin and Max Danger and the fallout from the Krow/Graphic Violence apparent alliance.
Now two more very interesting developments have come up:
First, the fWo Cruiserweight champion, Michelle Masters has issued an open challenge to anyone in the back for her fWo Cruiserweight championship on July 15th. The Fiery Thunder Girl's quest to be taken seriously has cost her some supporters in recent weeks - will this help or hurt her cause?
Jade Argent, perhaps egged on by his new companions Rhyme and Reason, also issued a challenge to the Silver Lining, Sonny Silver. Will Sonny Silver's ugly mouth be shut? Or has the Australian Opportunist gotten himself into more trouble than he can cheat his way out of, again?
Tune in this Wednesday, 9/8C, on TBS for what is sure to be a very eventful episode of fWo reAction!