fWo Wrestling Home > News Directory > News Article: Around the fWo
Around the fWo
July 28, 2009
Kristen Jacobs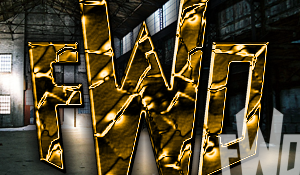 I'm Kristen Jacobs and this is AROUND THE fWO, brought to you by the fWo on iPhone.
-Rumors are swirling that Michelle Masters was seriously injured in the match where Xin Xin Xiong won the fWo Cruiserweight title. Xiong's mysterious new ally appeared near the end of the match and executed a sunset flip on Masters, causing her to crash to the ring so hard, the ring actually collapsed into a crater where she landed.
It is rumored this impact caused severe damage to the right knee of the Fiery Thunder Girl, injured initially in a match with Alias and a source inside the fWo had stated that she may be out for "months". Several sources have denied this rumor. Masters did not immediately return messages seeking comment.
-Ruben Ross has demanded an fWo World Heavyweight Title shot, and Keith Scott Zimmerman's latest column has the backstage area abuzz, to say nothing of Superstar Vince Jacob's vicious attacks of late. It is safe to say High Flyer has a bullseye on his back.
-Dirtsheet the Pro Wrestling Lantern has posted on it's website that Jade Argent will be challenging a "high echelon" fWo star on this week's episode of reAction.
-Ric Chronos has been a marked man since unmasking himself as one of the killjoys. One major fWo star has let it slip that he may just be the next one to exact some justice on Chronos, this week on fWo reAction!
I'm Kristen Jacobs, and that's the news Around The fWo!
Brought to you by the fWo on iPhone. When you absolutely have to know what sneaky, underhanded crap the Legion of Dairy was up to this week, there's an app for that!