fWo Wrestling Home > News Directory > News Article: Huge Tag Team match signed for Wednesday's reAction!
Huge Tag Team match signed for Wednesday's reAction!
August 4, 2009
FWO.com
One of the biggest challenges will hit the dubious OCG.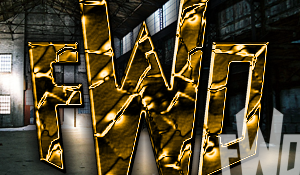 William Beaven, as well as his most trusted of staff members, has been up-in-arms since the contingency of One Common Goal came to be. The dubious tandem of the FWO Hardcore Champion Krow, CWL Legend Paladin, and 2005 Wrestler of the Year Graphic Violence have thus far reigned supreme over any and all challenges set before them by the FWO President. The trio have already annihilated the President himself, destroyed newcomer Jase Biggs and legend Total Eclipse, and left one of the strongest tag team's in wrestling history (Vox Nihili) in pools of their own blood. Their 'common goal' seems to be getting closer to fruition and the dark cloud that comes with it is slowly looming it's way over the FWO. William Beaven, and his staff, have seen this impending doom and are acting quickly.
This week, on the August 5th edition of FWO's reAction, William Beaven has signed one of the toughest challenges for Graphic Violence and Krow, since their alliance formed. One Common Goal's Krow & Graphic Violence will face, in tag team action, the oddly named "Winners of This Match"! The multi-champion, and FWO Legend, Mike Bear and this year's Meltdown winner (and also an FWO Legend) Flying Frenchie will look to step up and defend their company against one of the most dangerous tandems in FWO history.
As of late, the Flying Frenchie, equipped with his Universal Title Shot from Meltdown, has been having quite a few confrontations with the trio; most notably the Hardcore Champion Krow. This will be the first time Frenchie and Krow will meet in the squared circle; and Pierre's title shot is looming above them...a title shot that can be cashed in at any time.