fWo Wrestling Home > News Directory > News Article: FWO.Com Exclusive Report
FWO.Com Exclusive Report
August 11, 2009
FWO.com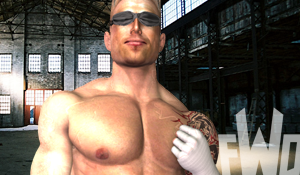 FWO wrestler, Spike Saunders was seen at the Hollywood premiere of Quentin Tarentino's new movie "Inglourious Basterds" set to open nationally on August 21.
The movie, starring Brad Pitt and Diane Kruger, is a dark war comedy set in World War II following a group of American-Jewish soldiers set loose to terrorize the Third Reich. Mr. Saunders was seen mingling with several of the film's stars outside the famous Grauman's Chinese Theatre after the film screened.
A brunette woman was seen accompanying him to the screening and the after party, though as of this posting time, her identity is not known.
thefwo.com