fWo Wrestling Home > News Directory > News Article: Delivery
Delivery
August 19, 2009

To the Office of the FWO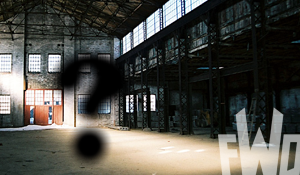 2121 Blackjack Lane
Reno, NV
To Whom It May Concern,
I have sent to you (in the accompanying package) what I believe to be the Fans' Wrestling Organization's Internet Championship belt.
I work as a dealer in the Lady Luck Casino in downtown Reno, and last week during a smoke break out behind the casino I saw a few of our city's homeless in the alley down the way. One of them was wearing the belt, calling himself 'King Wino' and threatening to 'take on all challengers'… I'm a casual wrestling fan (i.e. I don't follow it regularly) but when I got closer I recognized it – I have no idea how 'King Wino' got a hold of it or what it was doing in a Reno back alleyway but I gave the guy a twenty and he gave me the belt. It was really, really weird.
To be honest, I did think about keeping it (or pawning it) but like I said – I'm a fan and thought you guys should have it back. I found the address of your office in Seattle and sent it there. Hope you guys are happy to get it back!
Sincerely,
John Hendershot
P.S. What happened to the guy that was the REAL Internet champ? Just curious…