fWo Wrestling Home > News Directory > News Article: Jade Argent v. Callie Urban announced!
Jade Argent v. Callie Urban announced!
September 11, 2009
Geoff Green
No DQ match scheduled for next show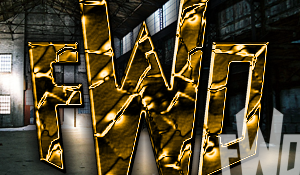 Following an altercation between Jade Argent and Callie Urban backstage at last week's reAction, fWo management have officially added the No Disqualification match to the upcoming card. Urban cornered Argent after his racial ethnic slur toward newcomer JET Naito after their singles match. Taking offense to his use of the word "chink" Urban, who is Chinese-American, exchanged heated words with the Australian leading to an altercation breaking out with the pair having to be separated by security. General Manger William Beaven and Vice President of Talent Relations Ivy McGinnis spoke with both of the wrestlers after the incident, leading to the announced match being booked. McGinnis went on record saying "If they wish to fight each other that badly, then we'll give them the environment to settle their differences... and entertain our fans in the process."